Pretend You're Mine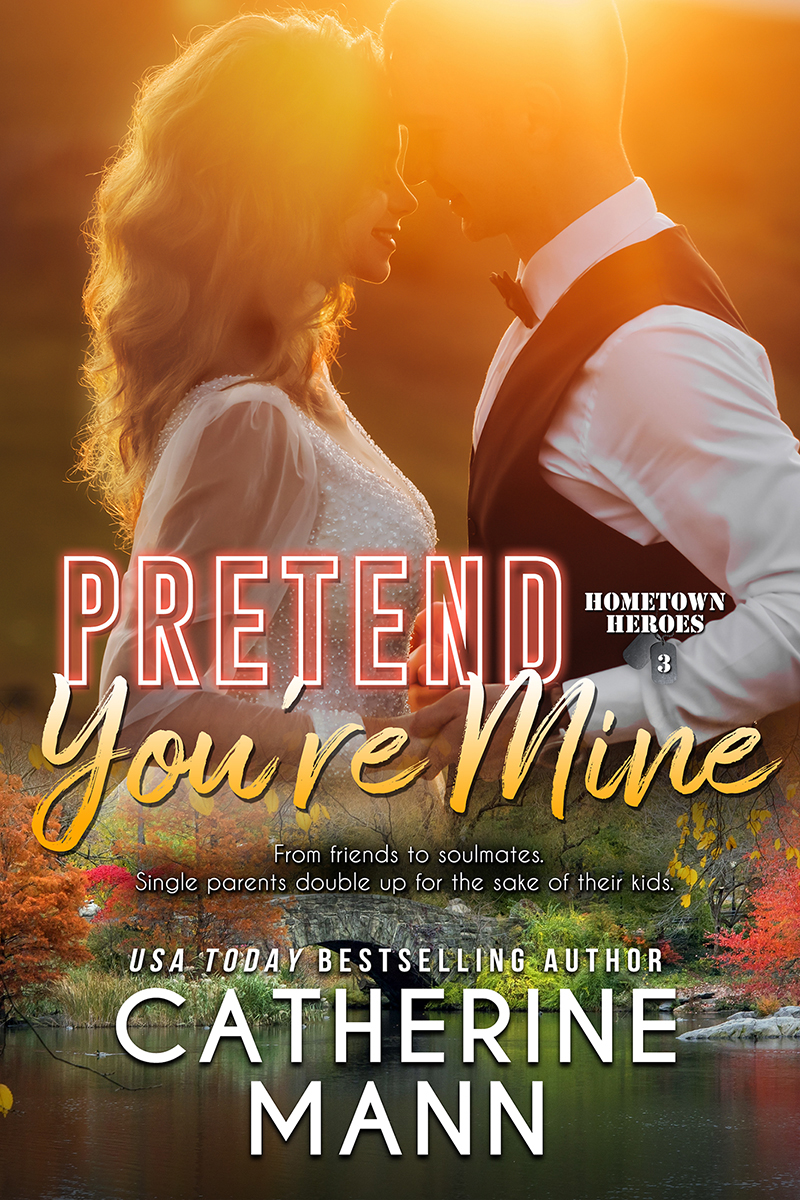 Hometown Heroes Book 3
January 2023
From friends to soul mates. Single parents double up for the sake of their kids.
Lt. Col. Zach Dawson only meant to pay a courtesy call to military widow Julia Sinclair after her son's birth. Little does the single father know that in seeking to solve her problems, he will discover an answer to his own. Zach finds balancing commander duties and parenthood a challenge beyond even his strategic skills. Julia's concerns for her infant son lead her to accept the too tempting commander's proposal for a marriage in name only. Surely her emotions are safe, as she could never risk falling for another fearless flyer. Soon, Julia's charm erodes this seasoned warrior's defenses until he wants their pretend-marriage to become the real deal.
An earlier draft of this novel was released by Harlequin/Silhouette Books.
Other Books in the Hometown Heroes Series