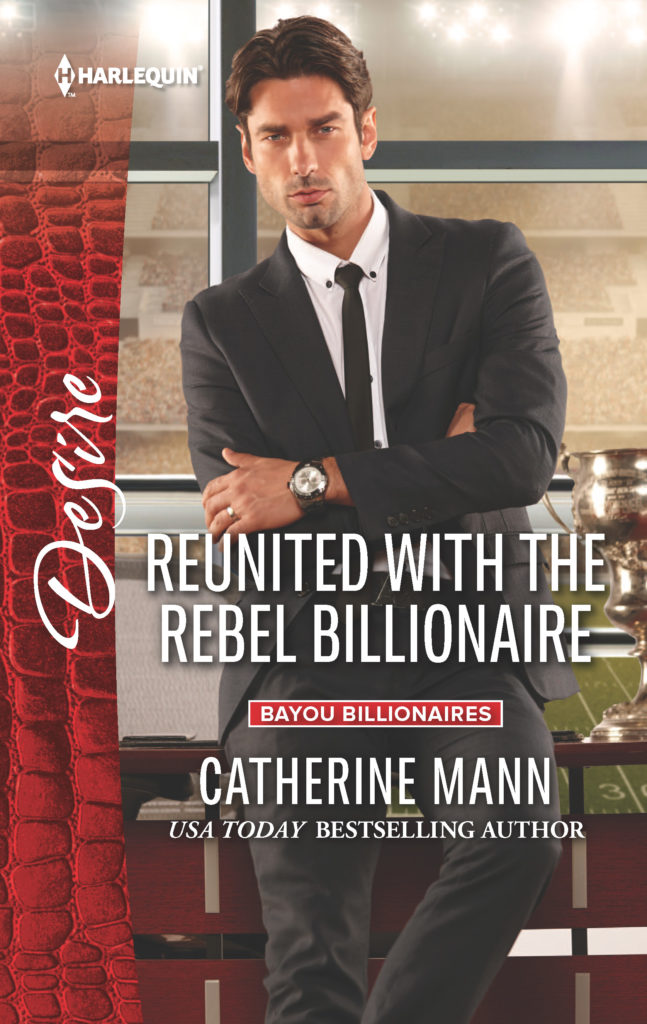 Is it a real reunion, or one for the cameras? It's a second-chance romance from USA TODAY bestselling author Catherine Mann!
Football star Henri Reynaud won't let his career go down without a fight. If the only way to win is to reconcile with his estranged wife, he'll do what it takes. But spending time with Fiona Harper-Reynaud isn't just some ruse. The sultry beauty belongs in his bed.
Fiona doesn't know where her sexy husband's public act ends and his real feelings begin. Can she afford to fall a second time for the man every female wants? One thing is undeniable—their attraction has never flared hotter!
"Bayou Billionaire" series
Book 1) His Pregnant Princess Bride by Catherine Mann
Book 2) His Secretary's Surprise Fiancé by Joanne Rock
Book 3) Reunited with the Rebel Billionaire by Catherine Mann
Book 4) Secret Baby Scandal by Joanne Rock