Winning It All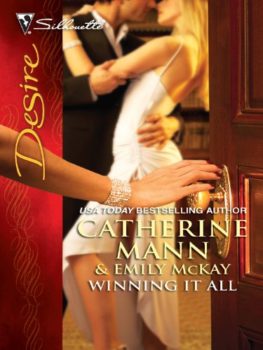 August 1, 2010
e-Book
This summer, enjoy twice the scandal in this compelling anthology!
Pregnant with the Playboy's Baby by Catherine Mann
Meet the shocked father-to-be: Nicolas Valera had indulged himself with society gal Vanessa Hughes, knowing it would lead nowhere. But the Argentinean was more than tempted to persuade her back into his bed. He never expected their torrid affair would result in a surprise pregnancy.
His Accidental Fiancée by Emily McKay
Stepping up as the fake fiancé: Connor Stone could not forget his one night with Brittney Hannon. And when they were unexpectedly reunited, he had to have the senator's daughter once again. Yet Brittney had to avoid all scandal…forcing Connor to play the role of pretend groom.