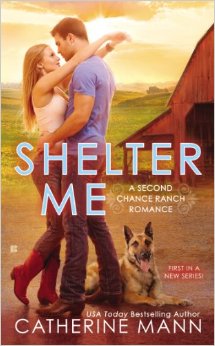 From the USA Today bestselling Catherine Mann comes this beautiful, heartwarming novel about a returning soldier, the daughter of his fallen commander, and a very special dog with a mission.  For fans of Jill Shalvis and Susan Mallery.
Nestled in the sunny fields of Tennessee lies the McDaniel family's Second Chance Ranch Animal Rescue. Two new arrivals are on their way, but only one is the four-legged kind.  Staff Sergeant Mike Kowalski wants only one thing after he gets home from Iraq: to sleep in a king-sized bed with clean sheets. But first, he has to hand off his fallen commander's dog, Trooper, to his family without handing off his heart to Sierra…   Sierra McDaniel needs a break. Her family life is crazy, and when she's not mucking out kennels, she's slogging through grad school. Sierra certainly doesn't want another dog, especially one that reminds her of her father. And she definitely doesn't want to see Mike with that charming smile of his…   But Trooper has a mission of his own. Before too long Mike is moving to the ranch to lend a hand—and hoping for his own second chance with Sierra.
**Click here to watch the SHELTER ME book video!  ****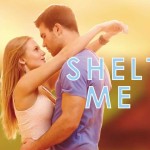 Reviews and Praise for SHELTER ME:
"There is indeed plenty of love to go around, and animal fans in particular will be swept away by it." –Publishers Weekly STARRED review
"A story about the redemptive power of love told with heart. With SHELTER ME Catherine Mann delivers another unforgettable romance." Cindy Gerard, NYT Best selling author.
"Shelter Me is contemporary romance done right! Brimming with wonderfully real characters, hard-hitting emotions, and enough sexual tension to light my eReader on fire, I couldn't put it down!  Give me more, Catherine Mann!  I'm addicted!" New York Times bestselling author Julie Ann Walker
"Mike and Sierra are appealing characters as they slowly open up their damaged hearts to each other. An adorable mutt as the story's catalyst makes this sweet, modern romance a keeper!" Romantic Times Reviews Magazine
"Shelter Me is real, and it's really good, too." Heroes and Heartbreakers Reviews
"…a hard book to put down!" Happily Ever After Reads
"Shelter Me will break your heart a thousand times, then put it back together in this emotional, engaging story." Wit and Sin Reviews
"Shelter Me is a multi-faceted read." Open Book Society Reviews – 5 stars!