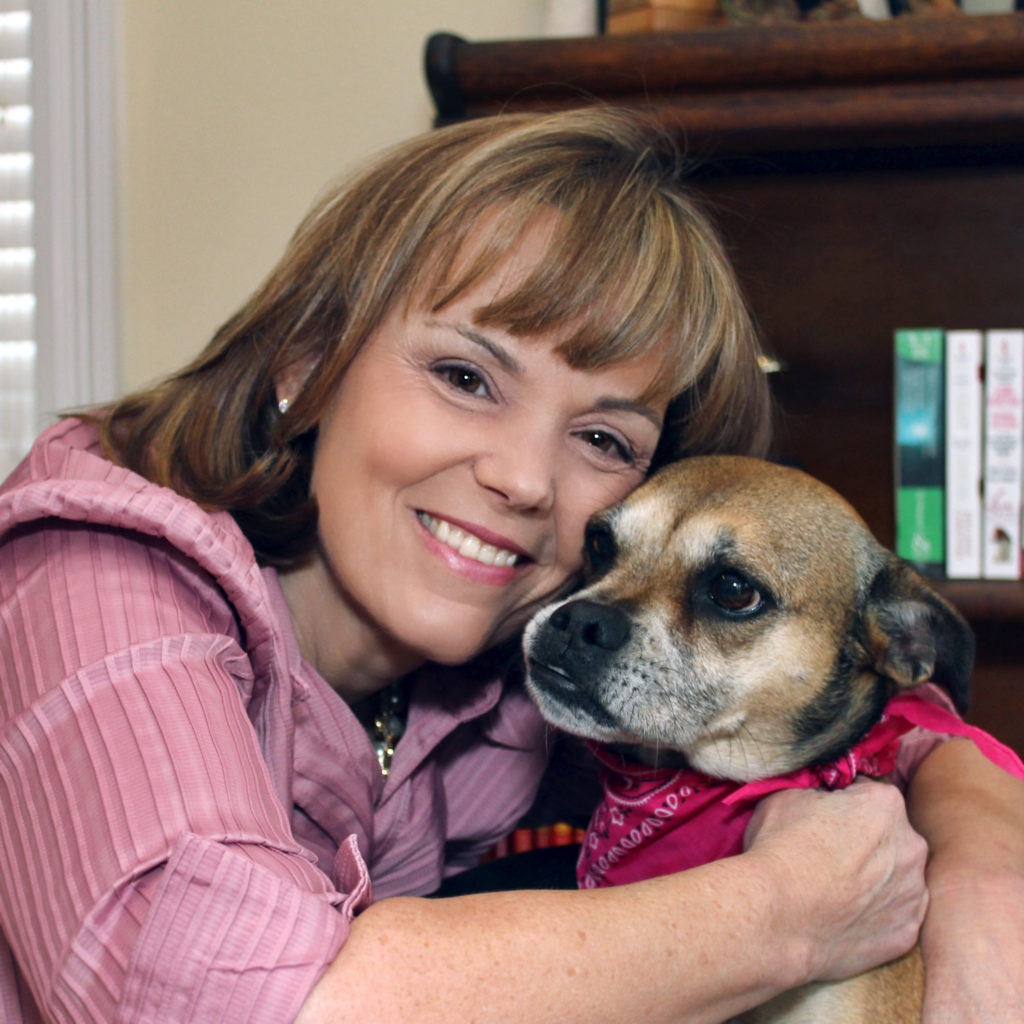 People ask how I ended up with so many dogs, especially since for many years we were a one dog/one cat household. We had our beagle named Trooper (adopted from a shelter in Louisiana) and a tabby cat Cooper (adopted from a shelter in Ohio.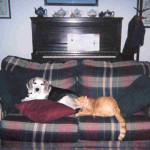 Once Trooper was around 13, we adopted a shelter pup – Sadie. Trooper wasn't much of a fan of Sadie, but as long as she kept her distance,, he tolerated. her. Sorta.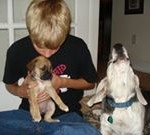 When our older dog Trooper died at 15 years old, needless to say we were devastated. There are some days we still are. However, we weren't prepared for how deeply Sadie would grieve the loss. After all, they weren't close. Trooper was pretty much an anti-social dog who wouldn't have anything to do with Sadie. Yet still, Sadie compulsively checked the spot where we'd kept Trooper's bed. She stopped eating for a few days and even when she finally started eating again, her appetite was off.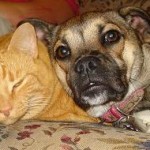 We tried more walks, more love, more toys, rides in the car. Still, Sadie grieved. She dropped weight. The vet started talking about anti-depressants. Trooper had only been gone for two months, but Sadie had dropped from 23 pounds to 19 pounds. We had planned to get a second dog again someday… but so soon? It seemed Sadie was making the decision for us.
I called the awesome folks at the PAWS and we discussed some of their dogs that might be a good match for Sadie's high strung temperament. I knew I wanted an adult dog because I see how many of them are overlooked. Sadie went with me so we could find a dog with a good temperament match – and so they could meet on neutral ground. When we got to the shelter, Sadie started sniffing and immediately perked up. Puppies! Dogs! She was a social butterfly zipping around to visit with all the canines in the lobby.
Then we went to the adoption room to introduce her to a possible permanent pal. To make a long story short, she found her friend in a yellow Lab mix. All my fears about being able to love a new dog as much as I'd loved Trooper – as much as I love Sadie – vanished as I looked into the mellow eyes of this sweet fellow … our dog Sam!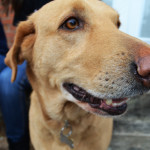 PS Update: Six years later, we still adore him and Sadie eats just fine, other than being a diva and wanting to hog up all the best treats. She also wants to know when I'll be naming a dog in a book after her, since I named the dog in Shelter Me after Trooper. 😉
Question: Do you have an overly emotional or high strung pet like Sadie? (I could write a whole other blog on her and thunderstorms…. hmmm…. that's an idea….)