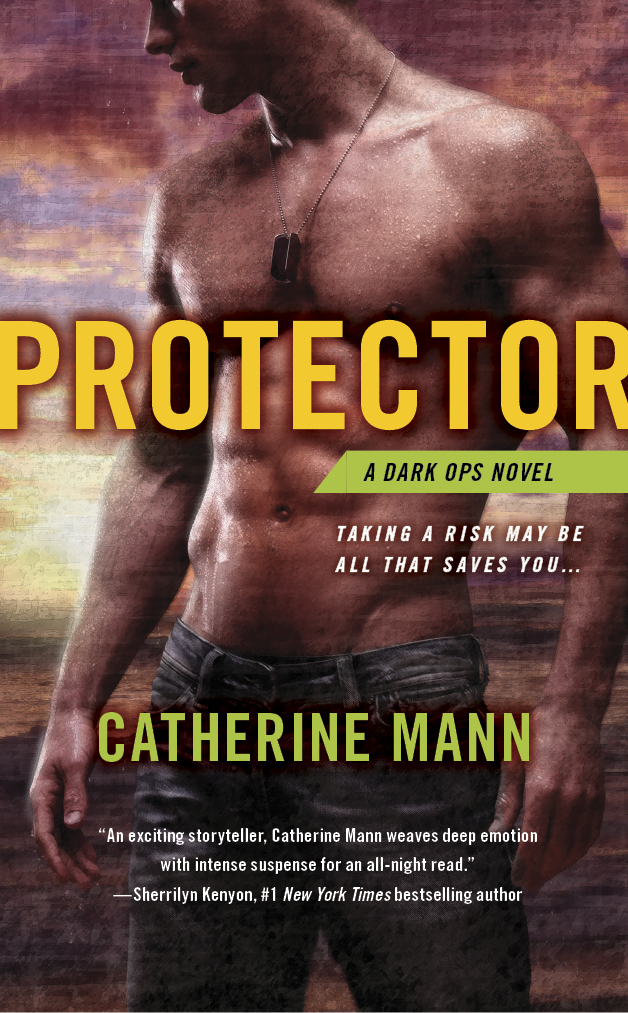 TRUST, LOVE …AND LIES.
After barely surviving enemy torture, Captain Chuck Tanaka doesn't trust himself to do more than ride a desk—but new orders leave him no choice.  Assigned to the investigation of a mob boss whose luxury cruise ship is reportedly a hub for terrorist activity, Tanaka goes undercover.  His target: JoLynn Taylor, the mob boss's daughter.
As a child, JoLynn saw her beloved uncle murdered.  Since then, she's stayed far away from her father's crooked empire.  But when he falls ill, she returns, hoping to mend the gap between them.  Instead, she finds herself on the run, one step ahead of unknown enemies. The only thing keeping her alive is the man she knows as Charles Tomas, the only man she's ever been able to trust.
Unfortunately, he's also the man determined to destroy her family…
REVIEWS:
"Catherine Mann writes an amazing combination of keen suspense, unique characters and heart stopping romance. I'm a fan!" —NYT bestseller Lori Foster
"This new addition to Mann's Dark Ops series has great suspense along with an intriguing mystery which makes it a page-turner… the romance between the hero and heroine is fast, hot and intense." –Romantic Times Book Reviews Magazine
"Catherine Mann is on my auto buy list. You can't miss with these hot military men!" –Sizzling Hot Book Reviews
"…a terrific thriller!" –The World of Romance Reviews 
"Tension galore in the fast-paced plot…gripping new Dark Ops mission."  –Reader To Reader Reviews
"Another winner!" –Genre-Go-Round Reviews
"Fast-paced and exciting!" –Night Owl Reviews
"I've thoroughly enjoyed these military-themed books from Catherine Mann… Vintage Catherine Mann characters, strong and intelligent, sensual and sexy, they get the job done." –The Good, The Bad and The Unread Reviews