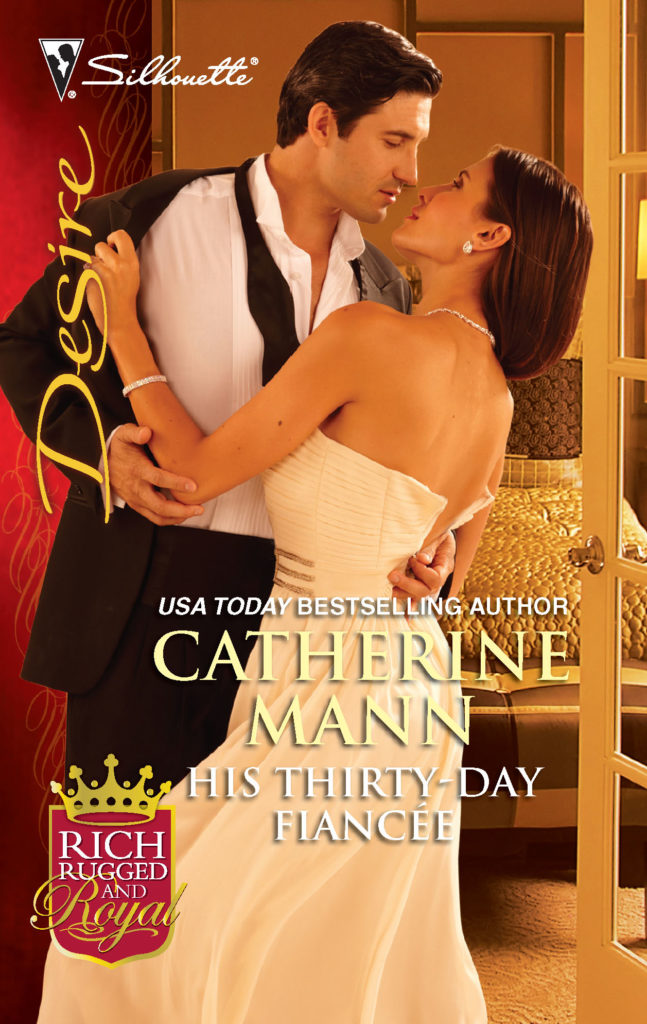 A Royal Charade…
He'd caught her red-handed… and Duarte Medina would use this to his advantage. No reporter infiltrated the royal family, especially not by entering his bedroom window. If Kate Harper wanted her story, she would have to agree to his terms – to become his fiancee.
It would be a temporary arrangement to appease his father. There was no way this royal Medina bachelor would surrender his single status. Kate would be his for the next thirty days. And if Duarte had his way… thirty nights as well.
Rich, Rugged and Royal: A family of secret aristocrats used to getting what they want. And they want it now!
"Rich, Rugged and Royal" series:
THE MAVERICK PRINCE, November 2010
HIS THIRTY-DAY FIANCEE, January 2011
HIS HEIR, HER HONOR, March 2011
REVIEWS:
"Catherine Mann expertly blends intensely genuine emotions with potent longing to create a highly enjoyable romance!" –Cataromance Reviews, 5 stars!