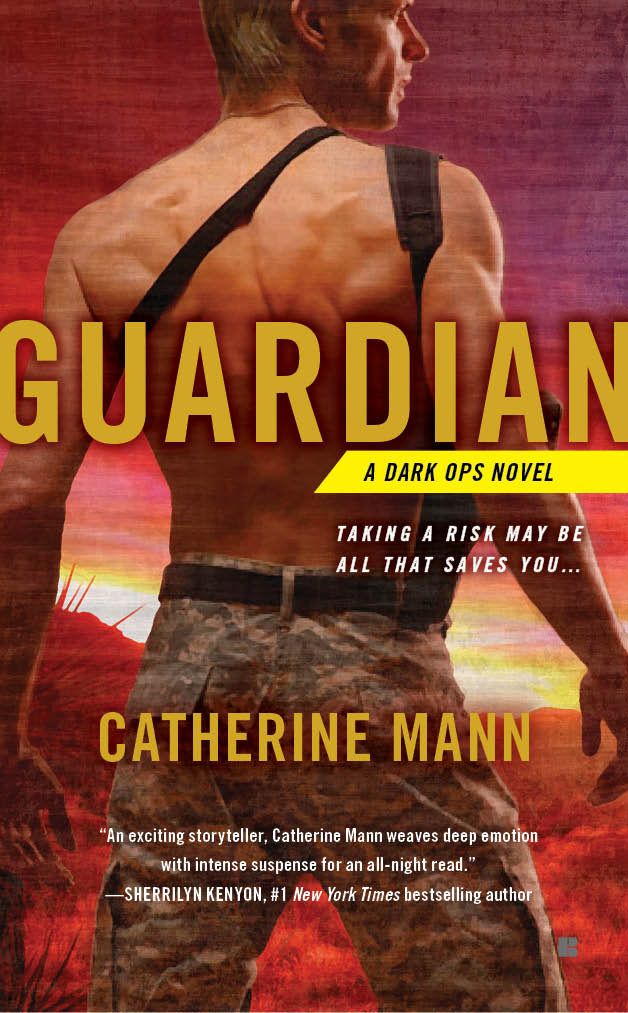 THEY'D DO ANYTHING FOR COUNTRY.
AND EVERYTHING FOR EACH OTHER.
After a dark ops malfunction, Major David Berg finds himself dead center in a military trial. It's a race against time to root out the truth, and Major Sophie Campbell isn't making that any easier. The hot JAG wants to bring down David's unit and fast. His testimony is crucial to winning a case that will make her career. All Sophie has to do is ignore this witness's unflappable charm, his unnerving good looks, and a strong, solid presence that commands her attention.
It's not easy for David, either. His attraction to this take-charge beauty is turning him inside out. But these adversaries have more in common than secret, mutual desire. There's a traitor somewhere in the dark ops and now, to find him, David and Sophie must work together—relentlessly, tirelessly, and so intimately it could be damn near fatal.
REVIEWS:
"Fast paced and full of equal parts action, suspense, mystery and romance, this story has it all. A truly entertaining read." –Romantic Times Reviews
"No doubt about it, Catherine Mann knows how to write a suspenseful military romance!" –Laura's Ramblins and Reviews
"I didn't want to put this book down. Mann had me from the first scene and never let me go. The pacing was on point, and I absolutely loved the tension she built between Sophie and David. Truly a love story!" 5 Stars! Rachel Kall's Blog Reviews
"Readers can count on Catherine Mann to serve up riveting dialogue and action packed scenes." -Romance Reviews Today