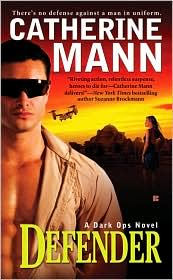 When a USO boat goes down in flames, test pilot Jimmy Gage pulls a scantily clad Chloe Nelson out of the shark-filled Mediterranean . Although she is grateful, and he's as hot as the fire that took the boat down, the last thing Chloe needs is a jet-jock to be her bodyguard—until she inadvertently finds herself closer to Gage than she ever expected, and side by side in a dangerous mission…
Gage is desperate to find a fellow airman, missing and reportedly held captive. A pub in Istanbul , controlled by a notorious and sadistic female adversary, may hold the key. Now, moving in toward untold dangers, Gage can't afford to let his growing attraction to Chloe distract him for a second—or it may cost the lives of his crew, the prisoner they must rescue, and the woman he's unable to resist.
Reviews
"Fans of Suzanne Brockmann will find that this book with its powerful storylines and realistic backgrounds is a roller-coaster ride bursting at the seams with one electrifying moment after another."
–Coffee Times Romance Reviews, 5 Cups!
"Defender by Catherine Mann is simply one of the best military/romantic suspense novels I have ever read!" –-JoyfullyReviewed.com
"Great military 'feel'; wonderful characters; plenty of action – 5 stars!"
–Errant Dreams Reviews
"This exciting first Darks Ops military thriller hooks the audience from the opening suspense laden scene and never loosens the tension until the end."
–Genre Go Round Reviews, 5 Stars!!!
"Dynamically appealing characters plus an intriguing plot packed with perilous danger make DEFENDER not only spellbinding but totally satisfying."
–Cataromance, 5 Stars!!
"A tight plot offers realistic and believable military scenarios…compelling!"
–Romantic Times BOOKclub
"Catherine Mann had pulled out all the stops in a hard-hitting story!" –Romance Reviews Today