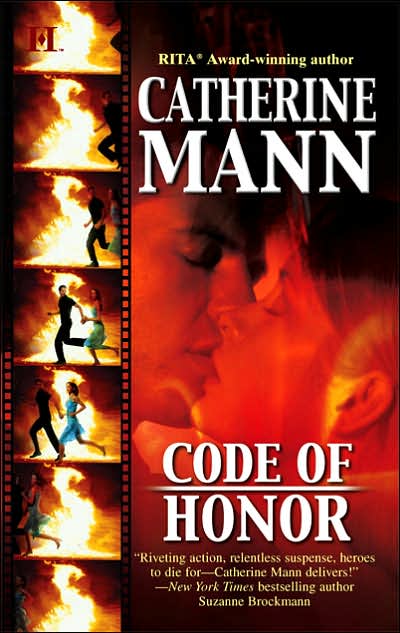 One Last Chance
Air Force captain Joe Greco had stood silently by when photojournalist Brigid Wheeler fell for his best friend, and he lent her comfort when Cooper was killed. Now he was forced to play protector as they embarked on the most dangerous mission in their lives.
One Last Chance
The cover operation was a chance for Brigid to avenge Cooper's death, and nothing would stop her from following Joe into the jungle. Though the grief they shared had brought them close, they'd never crossed the line. Until now.
One Last Betrayal
In the heat of danger Joe and Brigid finally surrendered to the explosive passion that burned between them. Then they discovered a shattering truth: Cooper was alive…and the ultimate betrayal was still to come…
Reviews
"Another great military romance! Catherine Mann is on my auto-buy list!"
–NY Times bestseller Suzanne Brockmann
"Friendship, love and possible betrayal form the basis of this tale of three friends and their shifting relationships. The action is gripping and the drama intense, as author Catherine Mann proves that her military thrillers are top notch!"
–Romantic Times BOOKclub 4 stars!
"CODE OF HONOR is an action packed tale that will have you clinging to the edge of your seat like you're flying in heavy turbulence!"
–RomanceJunkies.com 4 1/2 stars!
"Loaded with action, a vile villain, and a terrific romance, fans of suspense thrillers will enjoy this fine tale!"
–ReviewCentre.com 5 stars!
"…unforgetable romantic adventure…When you want to read an irresistible love story combined with intriguing suspense in a military setting, books by Catherine Mann are second to none!"
–Cataromance Reviews 5 stars!
"Code of Honor is one of the best military romances I've read…I highly recommend it."
–All about Romance
"Catherine Mann is an excellent writer and each of her stories on the military adds just another dimension to her expanding repertoire."
–The Romance Reader
"..great read in the first of a new Special Ops series…"
–NoveList
..a new series that will have you spellbound…"
–Writers Unlimited
…excellent book and a must read…"
–The Romance Readers Connection
"…keeper on the top shelf for me. I loved that book…"
–Romance Book Crazy Reviews