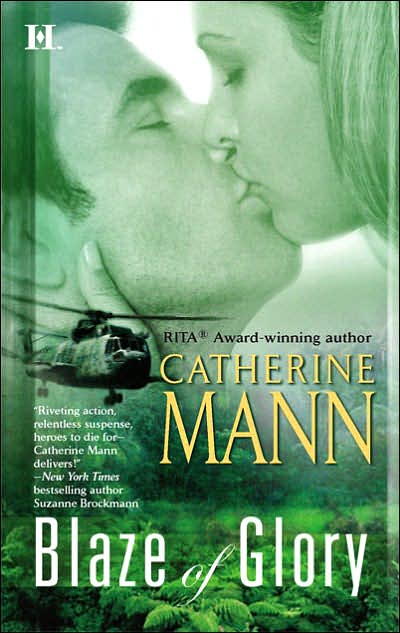 Air Force captain Bobby "Postal" Ruznick wouldn't consider working a a job that didn't scare him to death.  But nothing gets under his skin like sexy profiler Dr. Grace Marie Lanier.  Not that Dr. Uptight Lanier could tolerate his risk-taking ways when they'd struck sparks off one another on assignment a year ago.  Now it looks as though the two of them are stuck with each other once again.
Being paired with Bobby's Special Ops crew sends Grace Marie's calm, collected existence into a tailspin.  Not only does she have an assignment of the utmost importance to complete…but she's got little recourse except to turn to the one man who threatens her orderly world the most – Bobby.
Now with one week to stabilize a situation that could destroy the lives of countless others, Bobby and grace Marie are about to learn that to save the world, they'll have to risk their hearts
Reviews
"Catherine Mann's picture should be in the dictionary next to 'superb.'  Military romance fans rejoice!"
–NY Times bestseller Suzanne Brockmann
"With danger around every turn and sizzling sexual tension on every page, this is one book you won't be able to put down…This is classic Catherine Mann, and on my keeper shelf for sure."
–Bookjunkie Reviews
"Mann's skillful writing propels readers deep into these complex and vulnerable protagonists' perspectives. This talented author crafts a story of smart dialogue and expertly blended romantic suspense."
–Romantic Times BOOKclub 4½ stars!
"Catherine Mann shines with her latest mainstream BLAZE OF GLORY!  Ms. Mann's forte is creating characters and their relationships so believable and touching you're sure that these military men and women are real human beings, who risk their lives for their country and fall in love with each other."
–Rouse's Romance Readers