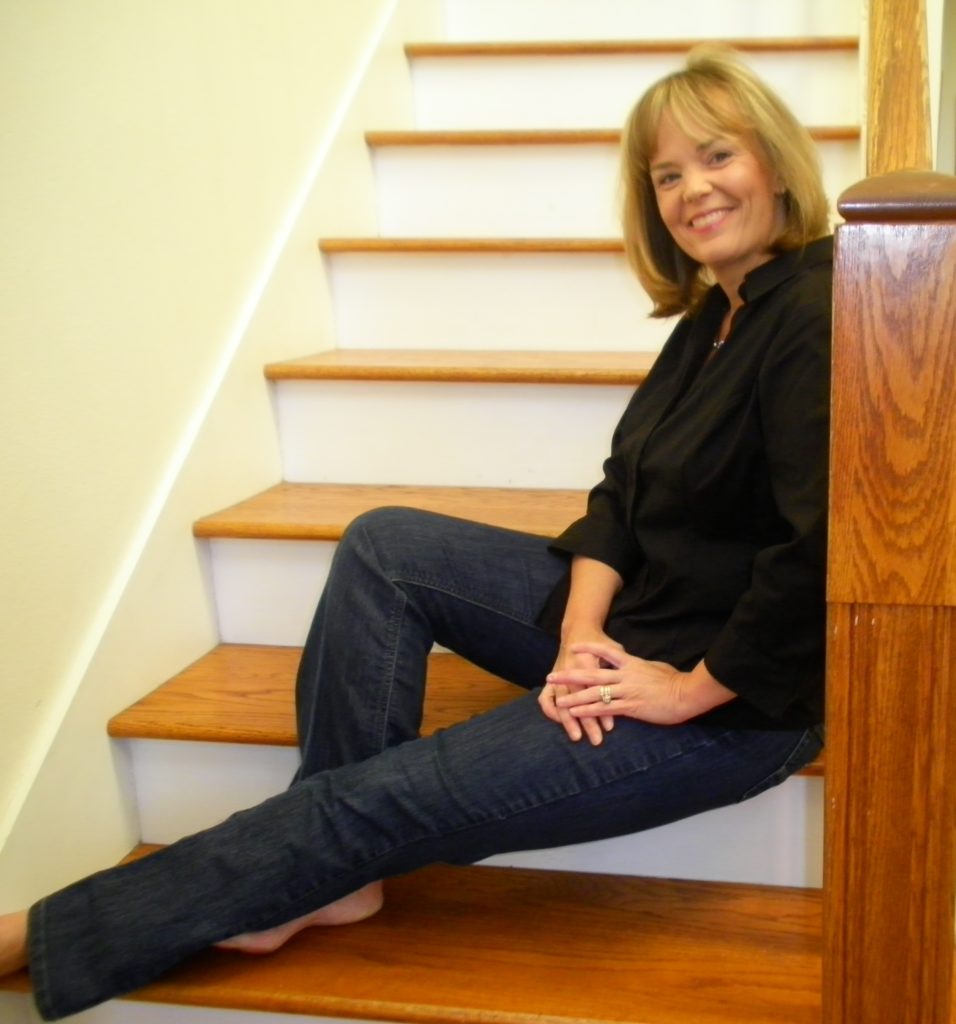 USA Today bestseller Catherine Mann resides on a sunny Florida beach with her military flyboy husband and their four children. Although after nine moves in twenty years, she hasn't given away her winter gear! Now a RITA Award winner, Catherine writes action-packed military suspense for Berkley and Sourcebooks, and steamy romances for Harlequin Desire. With over two million books in print in more than twenty countries, she has also celebrated five RITA finals, three Maggie Award of Excellence finals and a Bookseller's Best win. A former theater school director and university teacher, she holds a Master's degree in Theater from UNC-Greensboro and a Bachelor's degree in Fine Arts (with minors in both English and Education) from the College of Charleston. Catherine enjoys hearing from readers and chatting on her message board – thanks to the wonders of the wireless internet that allows her to cyber-network with her laptop by the water! Catherine and her family are also active volunteers in animal rescue, having fostered more than fifty puppies and special needs dogs for their local shelter. FMI on the latest news, upcoming releases and contests, check out her facebook page.
***
For movie, audio, and foreign rights information, please contact Catherine's agent, Barbara Collins Rosenberg:
Barbara Collins Rosenberg
The Rosenberg Group
23 Lincoln Ave.
Marblehead, MA 01945
781-990-1341
email: rosenberggroup@mac.com
***
Catherine in the news recently:
Interviewed in February 2010 issue of Military Spouse Magazine.
Interviewed in recent Navarre Press on fostering for the Humane Society.
Interviewed on Cox Cable Communications' PET PALS television show.  Video available for media contacts.  (e-mail: rwcathymann@aol.com )
Catherine enjoys hearin from her readers!  Contact her by email or to receive an autographed bookmark, send a SASE to: P.O. Box 6065, Navarre, FL 32566
TO CONTACT CATHERINE ABOUT SPEAKING ENGAGEMENTS:
USA Today bestselling author Catherine Mann is a frequent speaker at RWA chapters, universities, schools and libraries, drawing on her training in theater and education to present informative and entertaining workshops. Below are some of her past presentations. Catherine does not charge a speaker fee, asking only that travel expenses, food and lodging be covered. (Her departure point is Pensacola, FL.) She can be contacted at: catherine@catherinemann.com
Sample List of Past RWA Workshops:
Submission Primer 101 (w/Joanne Rock)
RWA National Conference – Orlando, FL 2010
Sense and Sensuality (w/Stephanie Newton)
RWA National Conference – Orlando, FL 2010
University of Florida – PCB Campus 2010
The Business of Writing
Univ of West FL – guest speaker, creative writing & teacher ed classes 2009-2010
High Octane Heroes
RWA National Conference – Washington DC 2009
GCRWA Conference – Pensacola, FL 2008
10 Simple Rules for Successful Romance Career (keynote speaker)
GCRWA Conference – Pensacola, FL 2008
LCRWA- Charleston, SC 2005
Killer Synopses: Plotting w/Vogler's Writer's Journey
GCRWA meeting – Mobile, AL 2006
LCRWA – Charleston, SC 2005
Productive Partnerships: Maximizing the Critique Relationship (w/ Joanne Rock)
RWA National Conference – Reno, NV 2005
Author/Agent Career Building (w/ Joanne Rock)
RWA National Conference – Reno, NV 2005
Characters Across Genre (with Joanne Rock) NOLA Conference – Shreveport, LA 2004
No Dumping Allowed: Creating Opening Pages that Sparkle (w/Joanne Rock)
RWA National Conference – Dallas, TX 2004
Bigger, Badder Bad Boys (w/Joanne Rock)
RWA National Conference – Dallas, TX 2004
COFW Conference – Columbus, OH 2004 Bad Boys of Category (w/Joanne Rock)
NJRWA Conference – Jamesburg, NJ 2004
RWA National Conference – Denver, CO 2004
Duel on the Delta – Memphis, TN 2002
Central Ohio Fiction Writers Conference – Columbus, OH 2001
Pitching To An Agent/Editor (w/Winnie Griggs)
COFW Conference – Dublin, OH 2002
Hooking the Reader Without A Red Light
KYRWA – Lexington, KY 2002
Ohio Valley RWA – Cincinnati, OH 2002
Central OH RWA – Columbus, OH 2002
Low Country RWA – Charleston, SC 2001
Writing a Synopsis Without Novocain
Southern Magic Chapter – Birmingham, AL 2001