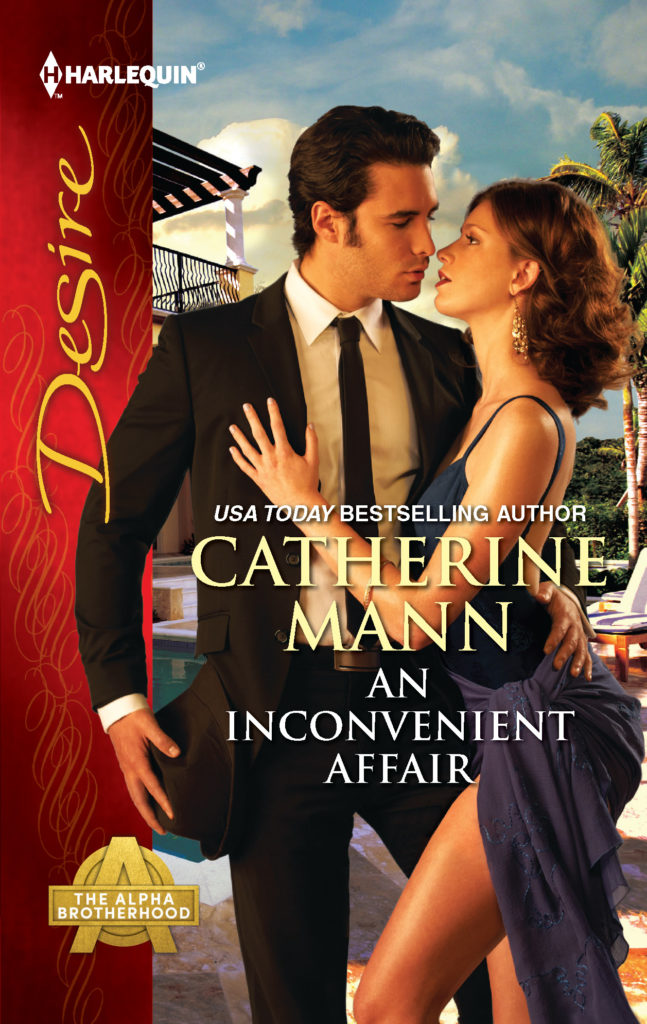 Sometimes wrong feels oh-so right…
Hillary Wright has always been a magnet for Mr. Wrong. Her latest left her in trouble with the law, and to clear her name, she's agreed to an undercover sting—as the "date" for infamous Troy Donavan. The notorious hacker is now a government good guy…and a sexy billionaire playboy. Troy has a reputation as the sort of man she's vowed to avoid, and his secretiveness adds fuel to Hillary's distrust. But with his kisses like molten sin, her fierce resistance is melting. And being sensible in the face of such overpowering desire is just not an option.
The Alpha Brotherhood: Bound by an oath to make amends, these billionaires can conquer anything… but love.
REVIEWS:
"Mann's tight plot, enchanting characters and rich atmosphere make for a delightful mix in this light and witty tale." –Romantic Times Book Reviews
"I recommend this book to anyone look for a sexy read with an alpha male who will leave you breathless!" –Live, Laugh, Romance Reviews
"Fast paced – Can't think of anything i didn't like about this book!" –Modekker's Book Picks
"A hot read that has me craving more of The Alpha Brotherhood. I was drawn in immediately and not ready for it to end. I love the way Catherine writes… her books never leave anything to be desired except more of the amazing characters she creates. I look forward to reading more of this series… as well as more of her work!" –Lori's Book Blog
"Catherine Mann's books have always had an amazing reputation and a great following; "An Inconvenient Affair" made me an instant fan of her writing style and characters. If there is one novel that you will read before the end of summer it has to be Catherine Mann's "An Inconvenient Affair"!… only the Alpha Brotherhood can ignite passion, love, and inspiration in the characters and the readers alike." –White Picket Fence Reviews
"Believe it or not, An Inconvenient Affair is my first Harlequin Desire book. This story had enough intrigue and romance to keep me very interested. Catherine Mann is a great writer. I enjoy her work and I suspect the Alpha Brotherhood series will be a popular one. I mean who doesn't like steamy and mysterious stories with rich, handsome bad boys?" –Book Obsessed Chicks Reviews
"AN INCONVENIENT AFFAIR is a topnotch read I highly recommend… a winner from start to finish." -Romance Reviews Today