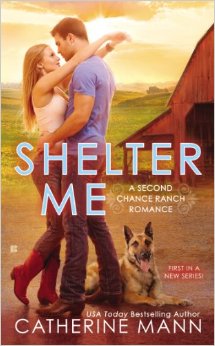 SHELTER ME Virtual Signing!!!

Receive an autographed copy of SHELTER ME, delivered to your doorstep! Complimentary bookmarks included!
Book $7.99
Priority Flat Rate Shipping $5.60
6% sales tax .48
Total: $14.07
For orders outside the US, adjust mailing rates accordingly. All currency must be in US dollars.
Send money order to Catherine Mann, P.O. Box 6065, Navarre, FL 32566
or use Paypal link below. (No checks or cash)
Orders must be received by Friday, August 1, 2014. Books will be mailed on release day, August 5, 2014.