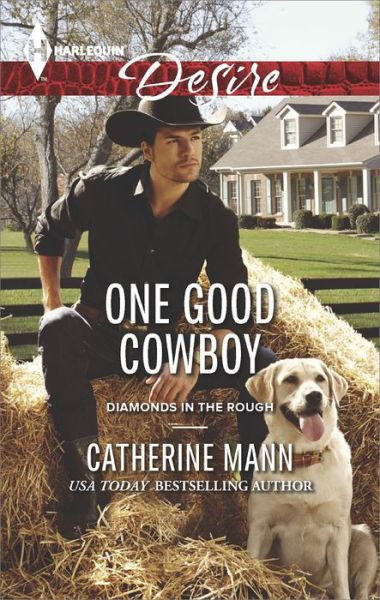 Date Published: April 2014
Publisher: Harlequin Desire
"Diamonds in the Rough" Book 1: ONE GOOD COWBOY
(Book 2: PURSUED BY THE RICH RANCHER/June 2015 and Book 3: PREGNANT BY THE CEO COWBOY/July 2015)
From Ex to Eternity?
To inherit his family's empire, Texas cowboy-turned-CEO Stone McNair must prove he has a heart beneath his ruthlessly suave exterior. His trial? Finding homes for his grandmother's rescue dogs. His judge? Johanna Fletcher, the woman whose heart he broke.
Sure, Johanna can handle a week traveling the country with her ex-fiancé to fulfilll his dying grandmother's request. She and Stone want different things—plain and simple. But there's nothing plain about Stone, or simple about the heat that still flares between them. One week may not be long enough….
REVIEWS:
"Pour yourself a cup of tea, sit down, and prepare to spend a few nice hours enjoying this book!" -TKsBaskets Reviews
Read an Excerpt
…"What are you doing?"
"You said you didn't want to talk." Sure he knew they weren't really going to have sex on his desk, but he reveled in the regret in her eyes that she couldn't hide in spite of her scowl.
"You're being outrageous."
"Good."
"Stop. Now," she said firmly.
Okay, he'd pushed her far enough for today, but he could see that while their love for each other might have burned out, their passion still had plenty of fire.
He buttoned his shirt again and tucked in the tails. "Spoilsport."
She brushed papers into a stack. "The pilot's waiting."
"Damn waste of an empty desk," he said with a smile…