Blaze of Glory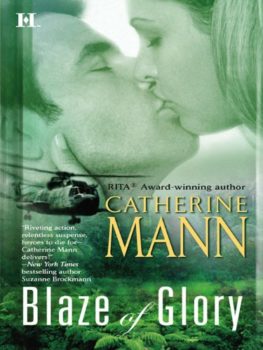 Special Ops Book 2
July 1, 2006
e-Book
Air Force captain Bobby "Postal" Ruznick wouldn't consider working a job that didn't occasionally scare him to death. But nothing gets under his skin like sexy profiler Dr. Grace Marie Lanier. Not that Dr. Uptight Lanier could tolerate his risk-taking ways when they'd struck sparks off one another on assignment a year ago. Now it looks as though the two of them are stuck with each other once again.
Being paired with Bobby's Special Ops crew sends Grace Marie's calm, collected existence into a tailspin. Not only does she have an assignment of utmost importance to complete…but she's got little recourse except to turn for help to the one man who threatens her orderly world the most—Bobby.
Now with one week to stabilize a situation that could destroy the lives of countless others, Bobby and Grace Marie are about to learn that to save the world, they'll have to risk their hearts.
Originally published July 2006 in mass market paperback.
Other Books in the Special Ops Series